"The Self-Development Program is a 42 days challenge which will teach you simple techniques about developing skills of inner peace. You will be able learn about meditation for free and write about your experiences and accompanied by our special online peace coaches who will support you along the way and answer any questions which you may have."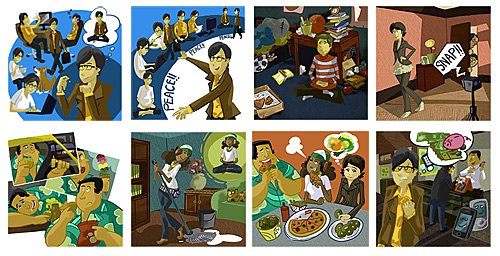 How is that possible?
Peace Revolution believes that the core of a happy and fulfilled life is Inner Peace. Inner Peace is a feeling that arises when we are content with who we are, aware of our thoughts and emotions and when we are not lost in the future or past. Like this, we live every day of our lives peacefully knowing that we are the best version of ourselves, with a focused and relaxed mind.
What is the way to obtain Inner Peace?
Our way is meditation.
If you are new to meditation, you can visit our Inner Peace Time page, learn how easy meditation is and try it for yourself. If you have already meditated before, then start the program right now!
What is it the program about?
Our program is based on guided meditations. You will have the chance of writing your experiences in your journal and share them with others around the world. There are also explicit directions for each day. You will be investigating your feelings and experiences with yourself, your family, your spouse or partner, your work or school colleagues, and your community. You will be undertaking self-exploration, as well as action plans, such as cooking a meal for your family or donating the clothes which you don't use. Additionally, you need to follow the Acts of Self-Discipline, which we suggest to help your quality of mind during the program.
Start the program
INNER PEACE + OUTER PEACE = SUSTAINABLE WORLD PEACE
ONE PERSON AT A TIME!
Seems too much?
Don´t worry, throughout this project you will be supported in your efforts by our peace coaches. Try the first 7 days and you will feel that at least 30 minutes of Inner Peace Time a day can change your life. Thousands of people around the world have used our Self-Development Programme, and those who are able to complete all 42 days will get the chance to apply to our fellowships in Thailand, Europe or Latin America.
For several months I have been thinking what I really want to do is to serve others but I realized with meditation and this program that I had to change myself and to be a better person in order to serve others better. That is the biggest benefit that meditation can give: make me a better person to inspire and help others.
Marco Bermudez
Colombia
The questions in the program help me to think about myself, and how do I really behave. It is so easy for people to say "I think that I'm good". But when I asked myself I started to analyze myself, I become more tolerant.
Kardelen Yaman
Turkey
Aujourd'hui, je suis une jeune femme politique au sein du gouvernement local, fondatrice d'une ONG de consolidation de la paix et je me sens très bien dans mon rôle dans la société. Tout cela s'est produit, car il y a 2 ans, j'ai appris la culture du «lâcher prise». Si simple et en même temps difficile à réaliser. Essayez-le par vous-même!
Eleonora Begoyan
Armenia