21st to 23rd September, 2021
Are you a young leader or peace activist in Africa?
Do you want to join an international organization advocating for world peace?
African young people need your contribution in understanding the real actions to be taken to help Africa and the world in creating sustainable world peace through inner peace. For this reason, WORLD PEACE INITIATIVE FOUNDATION (WPI) is organizing the 3rd edition of the "3-Day Online Seminar for Africa" from the 21st to 23rd September 2021. This is our special way to celebrate International Day of Peace, generate positive impact and create better people for better African societies using Peace and Sustainable Development Goals (SDGs). We invite you to join us in this new initiative as active contributors and stakeholders in peacebuilding projects and programs in Africa.
Peace, Justice and Strong Institutions
The United Nations' 16th Sustainable Development Goal (SDG) is about the creation of Peace, Justice and Strong Institutions. It mainly aims at promoting peaceful and inclusive societies for sustainable development, providing access to justice for all and building effective, accountable and inclusive institutions at all levels. Peace and justice are, therefore, prerequisites for strong institutions and sustainable societies. But we can not achieve Peace and Justice without every individuals' contribution. And that's why Inner Peace is a key in making global Peace a reality. To have well-structured societies, where people can create their own Peace while helping the community, we need more than just the technical principles because, even today, we still have more to do in order to create peaceful communities. And that's what justifies the need to include Inner Peace in our strategy to establish everlasting Peace for everybody.
According to the United Nation report entitled "The Sustainable Development Goals Report 2020", before COVID-19, every day 100 civilians are killed in armed conflicts despite protections under international law. COVID-19 implications further threaten global peace and security. Already in 2019, the number of people feeling war, persecution and conflict exceeded 79.5 million, the highest level ever recorded. These numbers indicate the current reality of global peace in the world and how difficult this time is for people and societies. So, we have to explore new ways to create individual peace for sustainable world peace.
Using Inner Peace to Achieve Sustainable Development Goals (SDGs)
As the Constitution of UNESCO declares, "Since wars begin in the minds of men, it is in the minds of men that the defences of peace must be constructed". Many social problems arise from the lack of right judgement, empathy, and patience which derives from misunderstanding. Before conflicts can be physical, they are first subtitles and could not be easily perceived. When we fail in having clarity in the mind, we can not avoid problems or conflicts. That's the reason why at the World Peace Initiative Foundation (WPI), we aim to purify the mind so that thoughts, speech, and actions are ethically constructed. Though we have transformed the lives of many hundreds of leaders in over 160 countries, we still continue to drive forward and look for possibilities to help more people: hence the 3-Day Seminar for Africa which will be organised for the 3rd time for Africans leaders, young people, NGOs, peace activists, local, national and regional authorities.
Why should you join the 3-Day Seminar for Africa?
Joining the 3-Day Seminar for Africa offers you a unique chance to join the global movement for sustainable world peace based on Inner Peace and Mindfulness Practice. In addition to benefiting from all our valuable online training sessions, you will have the opportunities to:
Network with like minded people and organizations,
Learn how Inner Peace can help in the achievement of Sustainable Development Goals (SDGs) focussing on SDG number 16 ( Peace, Justice and Strong Institutions),
Showcase your work for sustainable peace in Africa and incorporate human dimension in creating peace and justice,
Become active contributors in peacebuilding or a partner organization with the World Peace Initiative Foundation (WPI),
Explore possibility to create a peace club in your community and also get financial support to run peacebuilding programs or activities for your people,
Join our international network of Peace Agents and get the chance to join us in international gatherings (after COVID-19).
We encourage organizations and individuals to join this online event to collaborate with us for mutual support to positively change the world.
HOW CAN YOU JOIN THE 3-DAY SEMINAR FOR AFRICA?
You have three different ways to join us in the 3rd edition of the 3-Day Seminar for Africa:
SPEAKERS

If you are a speaker, you can join us to:
share your knowledge and how to achieve sustainable world peace using SDGs,
share your success stories,
enlarge your network by meeting new people.
PARTNERS
You can also join the 3-day seminar as partner to:
become our partner with the possibility to be featured on our website,
get the chance to share a panel with international trainers,
have online promotion through our social media,
as a partner, you can also invite your members to join the seminar and other events by World Peace Initiative Foundation (WPI) with some discounts.
PARTICIPANTS
Are you looking for some opportunities to learn more about Peace and Sustainable Development Goals (SDGs)? Or do you want to share your ideas and have your say about Peace and Justice in Africa? You can also join the 3-day seminar as a participant. If you are an African living on the continent or outside you can also join us to learn new things and network with African young people. Especially for students, we will provide E-Certificates if you attend all sessions actively.
Topics, Trainers and Agenda
By joining this seminar, you accept to be present during every activity and session. Our program will give you the chance to discover our personal approach to peace building while giving you the opportunity to showcase your projects, activities and programs. We have designed an agenda that will help you learn outstanding principles about peace, develop your skills together with like minded people and organizations, so that you can be able to stage your action for more impact in your community.
The Setting
The 3-Day Seminar for Africa is an online event. Sessions will be held through the Zoom application using a smartphone or a personal computer (PC). So, to successfully attend this event, you will have to secure a good quality internet for yourself. World Peace Initiative Foundation (WPI) will not give internet fees and is not responsible for any expense deriving from your participation. We will give you full support in learning and sharing as well as coaching after the seminar.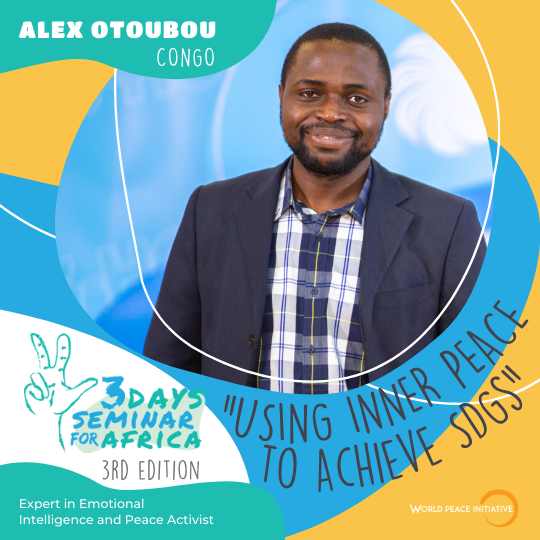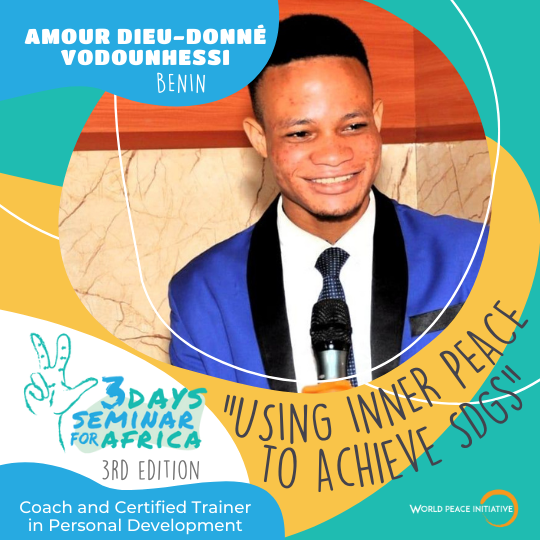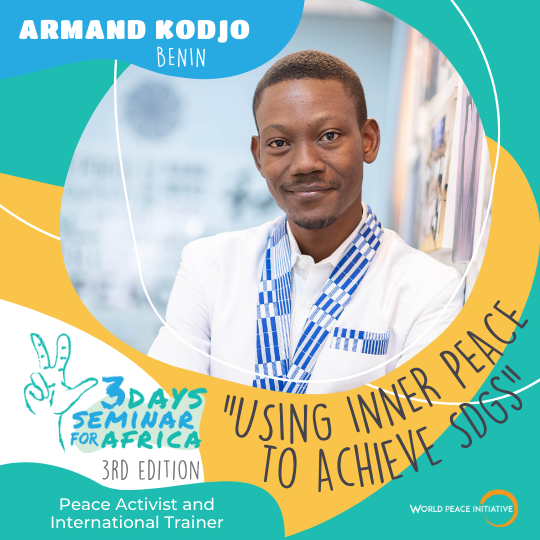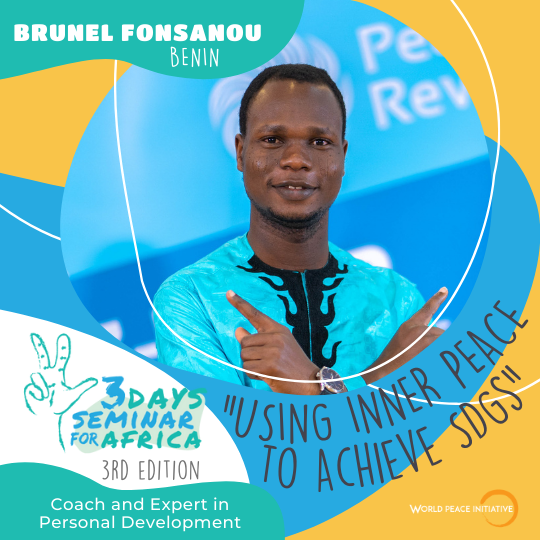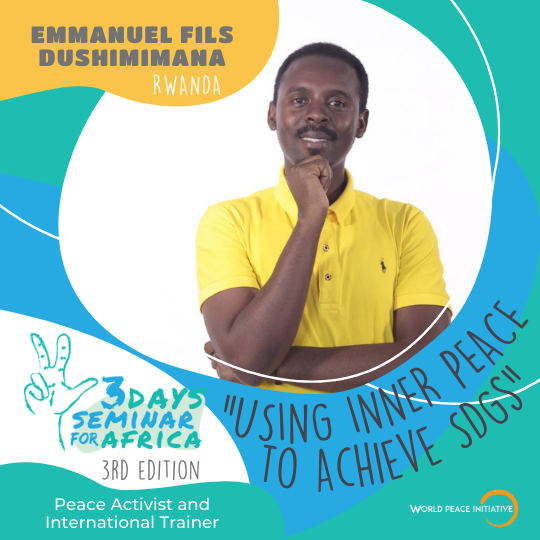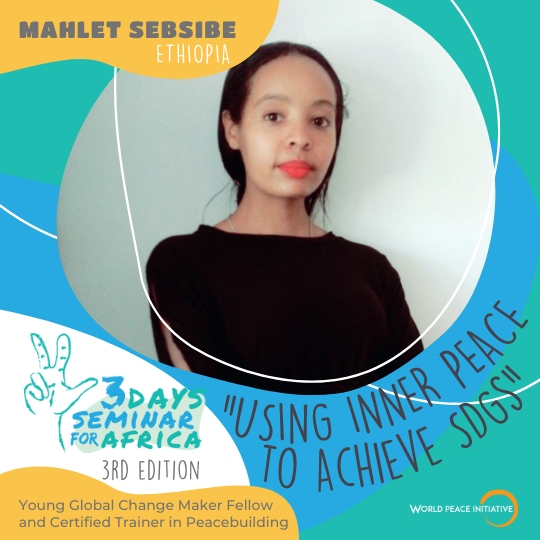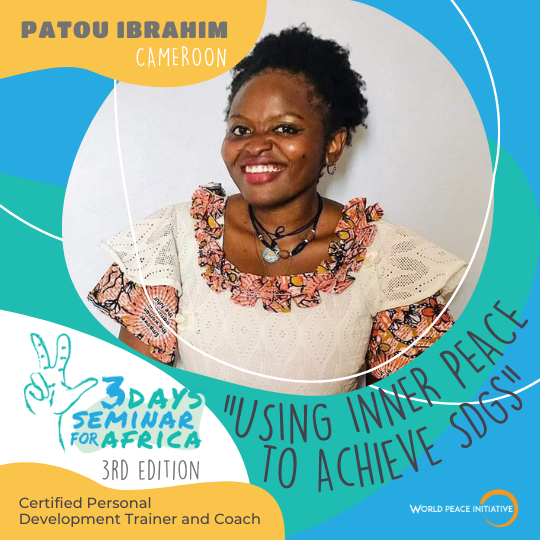 What People Say
"I am glad to meet new people and share inner peace. I felt very comfortable and relax and I'm grateful"

Essa Kolley, Banjul, The Gambia
"I am Happy to know more about peace in and peace out. I feel very good after my meditation"

Seri Guy Claver, Abidjan , Côte d'Ivoire
"It was a wonderful experience as always. I'm honoured to share a space with great minds here"

Sibomana Darcy, Ruyigi, Burundi
"This 3-day seminar is quite educational and impactive. I feel grateful and thankful meeting new people and learning about inner peace"

Emmanuel Okon, Cross river state, Nigeria
"The seminar is so Informative, educative, pragmatic, and it makes me feel healthy"

Amb AbuBakar Sarty, Freetown, Sierra Leone.
"Very interesting and beneficial, coaches were very good at their delivery of the session, well appreciated"

Aly Ag Alpha , Nouakchott , Mauritania.
For any other information or inquiry, feel free to contact us at: armand@wpifoundation.org
Our Partners