"Peace Club"
A "Peace Club" is made of peace lovers and peacemakers who envision sustainable world peace through meditation and mindfulness practices. A Peace Club is a non-political and non-religious organization. It is also a community-based group of at least 10 active members, with no age limit. Peace Clubs in Africa create changemakers that promote sustainable solutions by combining inner peace with community projects to establish better and sustainable African societies. Peace club members meet on a regular basis to reflect and take action for positive social impact.
Peace Club
|
Impact
As groups of like-minded people aiming for social change and sustainable development, Peace Clubs organize various activities including community projects for youth and women empowerment, leadership and motivational workshops, social support for vulnerable people, sensitization campaigns in schools and universities about peace, sustainable development and environment protection. Through their activities, Peace Clubs INITIATE - IMPACT - INSPIRE and CONTRIBUTE to social positive changes using meditation and mindfulness practice. In 2022, Peace Clubs' activities reached 39,811 people all over Africa.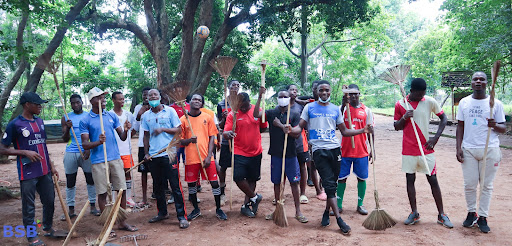 Peace Club
|
Activities
Below are the Peace Clubs around the world
"PIPO Club"
is another form of community under the bigger concept of "Peace Club". PIPO Club consists of students from different universities who come together to begin their self-development journey together and acquire the opportunities to work on different projects that help the society. In Thailand, for instance, PIPO Club Thailand came up with a project called "Klao" where they organize events to raise awareness and inspire people to develop themselves and their habits. The club has organized a series of activities including: a number of talk shows where they successfully invited influential people in Thailand to speak and inspire youngsters to develop themselves; charitable activities such as cleaning public restrooms to reduce their ego; and media production where "Klao" has become a very well-known social media platform for trendy self-development.
Benefits of starting and joining Peace Club:
Learn about meditation and mindfulness techniques useful for daily life through different events and workshops organized by the club Meet and work with people from different background but with the common interests in meditation and self-development
Support
Get support from the like-minded people with the common goals
Contribute
Contribute to society through different activities
Certified
Receive a certificate for participating in the club's activities
Initiate
Initiate projects that help the society grow as they are also growing through meditation and self-development
(For PIPO Members who are university students) Occasionally get sponsored to attend international conferences or trainings